first team / FCN - OL
BRUNO GENESIO: 'WE'VE REDISCOVERED OUR GAME FROM LAST SEASON"
Published on the 30 November 2016 à 21:01 by SC
The coach and his players took turns at the OLTV mic after their convincing win in Nantes.
Bruno Genesio
"This was a perfect match because we did everything we needed to in the first half. We were efficient going both ways this evening. That was the objective. I had spoken about it in my talk. It needs to be applied to the next match. We are in a period of all-round positivity. We have shown that on the pitch. Technically, we have rediscovered our game from last season with one-touch passing and finding plenty of space. Everyone really enjoyed themselves. We travel to Metz next so we'll need to motivate ourselves again. We need to keep a level head, nothing is done yet. We need to keep making progress."
Bruno Genesio au micro d'Arnaud Rivenet à la fin de #FCNOL pic.twitter.com/ODhJVON7sf

— OLTV✏ (@OLTV_officiel) 30 novembre 2016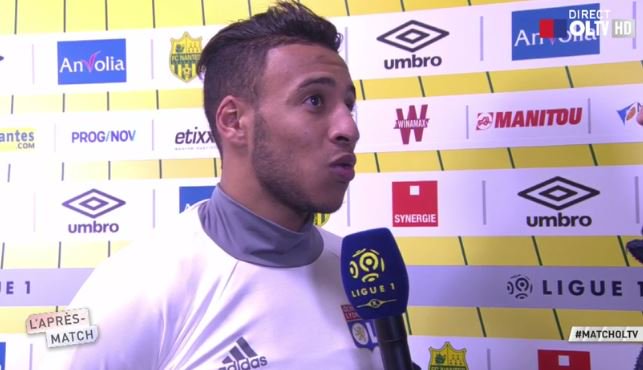 Corentin Tolisso
"It was a perfect match for us. We managed to score three goals in the first half. The coach had insisted on efficiency in front of goal. We rediscovered that tonight, and that's a good thing. We were able to maintain that momentum at the start of the second half so we could avoid conceding any goals. Above all, we needed to avoid easing up."
Maxime Gonalons
"I'm not used to scoring. To celebrate, I did what came into my head at the time... We put it all together for a great match. We really enjoyed ourselves tonight. We didn't want to leave the pitch. If we continue like this, with a positive mindset, there will be good days ahead. We have a huge match to play on 7 December but we also have to play away to Metz before then. We need to look to build on we did tonight."

Mapou Yanga-Mbiwa
"The coach wanted us to play the full two halves, and that's just what we did tonight. We didn't concede a single goal. There is of course room for improvement but every team member did their job. I'm happy for Mouctar Diakaby: he was rewarded in front of his whole family. We have started to climb the hill again and we need to keep it up. The Metz match will not be easy; we need to pay attention to how we recover after tonight."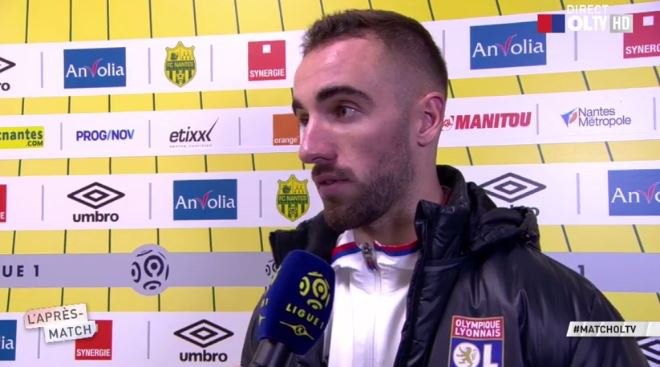 Sergi Darder
"We deserved this victory and took great pleasure from it. It's good to win by this many goals; it does our confidence good. When we have possession, I'm happy; when we don't, I'm less so. We played as a united group tonight and it's easier to win that way."
La belle histoire : Mouctar #Diakhaby inscrit son tout 1er but en pro avec l'@OL face à son ancien club, le @FCNantes, devant sa famille. pic.twitter.com/lb9MZ30Xjn

— OLTV✏ (@OLTV_officiel) 30 novembre 2016
Mouctar Diakhaby
"There are lots of reasons to feel satisfied tonight. I scored my first senior goal against my old club; I've really been looking forward to it. It's a very special evening for me, but what counts is winning, and now we're on a roll and we need to keep it up, one match at a time. First we will focus on Metz and then Sevilla."